2. Opposition to Shrine Visit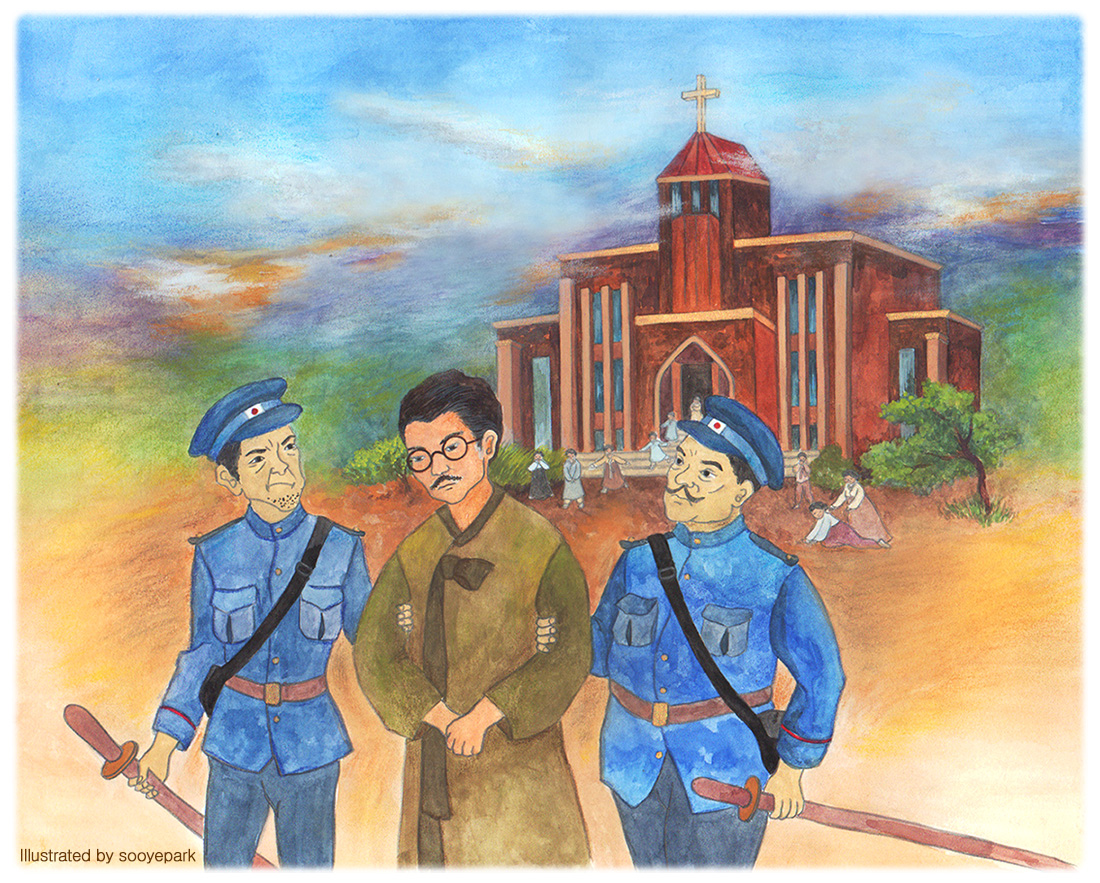 After having graduated from Pyeongyang Biblical Seminary, Pastor Gi-chul Choo was assigned to Choryang Church in Busan, and carried out the ministry. On October, 1925, then, the shrine of worshiping and bowing down to Japanese emperors' gods arrived at Seoul. It did not take long time before this shrine compelled Korean people to worship the Japanese emperor.
Visiting the shrine and worshiping the Japanese emperor including gods ran counter to the Ten Commandments 1 saying, "Do not worship other gods but me." So, the pastor showed leadership in opposing it. From that time on, the Japanese military polices began to keep their eyes on him.
After having been assigned to Munchang Church in Masan and Sanjunghyun Church in Pyeongyang, he did not stop opposing the shrine visit. When praying for the admittance into architecture of holy temple of Sanjunghyun Church in Pyeongyang, he was captured by the Japanese military polices and put in prison. That was the first thing that they did. The second thing that they did was to put Pastor Gi-chul Choo and his colleagues opposing the shrine visit, in prison, and to force Christians to agree in visiting the shrine, so that Christianity can allow to visit the shrine.
Christian schools, such as Pyeongyang Biblical Seminary, Soongsil University, Soongeui University, and more, forced themselves to shut down, because they opposed the shrine visit. The Nongwoohoe event (an independence movement event taking place, centered around agricultural communities) made Pastor Choo put in prison, again, where he had to undergo the severe tortures and watch many pastors dying.
At the day when the pastor spoke God's words, after having gong out of the prison, overcoming the severe tortures, the church was filled with about 2,000 Christians and Pyeongyang citizens, under the siege of the Japanese military polices.
The pastor began to preach, [My Five Prayer List].
The first prayer is to "Please help me overcome the power of death."
The second prayer is to "Please help me overcome long-lasting sufferings."
The third prayer is to " I leave my mother, wife, and child to the Lord."
The fourth prayer is to "Please allow me to live in loyalty and die in loyalty."
The fifth prayer is to " I leave the Lord with my spirits."
Shortly after the pastor who made up his mind to die a martyr, during his whole life, finished preaching, the church was filled with a stream of tears. The Japanese military polices persecuted Christians more than ever.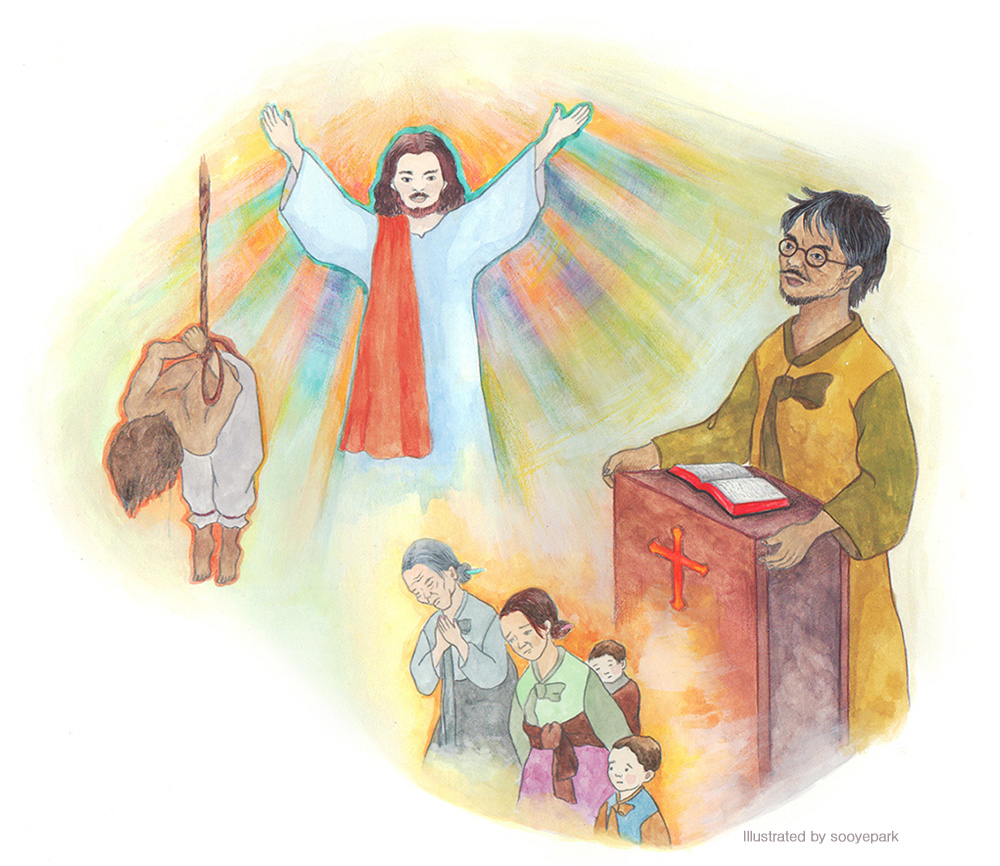 Writer & Illustrator : Soo-Ye Park (sysop)
Translator : Peter Jeon
References Books : korean version of the reference